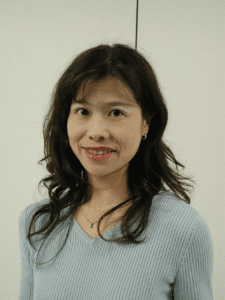 Popular running shoes brand ASICS had for years been auditing their factories in Cambodia, always hoping that violations with law would be corrected and working conditions improved. Every year, however, the same problems cropped up: factories hired underage workers, failed to pay proper salaries and didn't allow workers the breaks they were entitled to. One factory even built a new and unsafe storage area that would have been illegal by most country's standards.
"Auditing is a way of finding out what's wrong but if factory managers lack commitment you can audit every year without seeing any change at all" says Minako Yoshikawa, CSR Sustainability Department at ASICS. "Much more important is what is done to correct the problems once they are identified; work on remediation, that's where you see progress"
Yoshikawa says ASICS turned to Better Work and Better Factories Cambodia (BFC) to help their factories become safe, clean and fair places for employees and generate long-term change.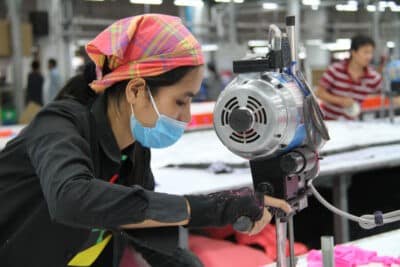 "Better Work works directly with the factories, training manager and workers and helping them make positive changes. That was what we wanted", said Yoshikawa, "We wanted the factory to realize where the problems were and then work to solve them"
ASICS became the first brand from Japan to join Better Work as a partner in January 2014. Better Work buyer Partners benefit from a richer involvement in the programme's strategy and operations. Buyer Partners also have an opportunity to engage with national and international stakeholders through regular Buyers' Forums and other events. Some brands view this engagement as a critical part of the effort to influence and improve the global supply chain.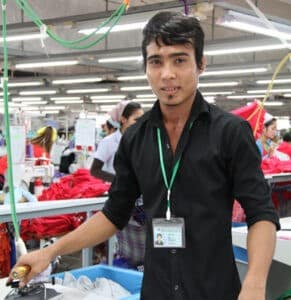 Yoshikawa explains that while it is still too soon in the partnership with Better work to see some of the longer term benefits of this deeper engagement (such as greater collaboration with other brands), transformation on the factory floor is already evident. Yoshikawa points to the Improvement Committees (PICC) – joint manager-worker groups established with support from Better Work and tasked with identifying problems and planning how to fix them – as the greatest benefit from engaging with BW and BFC. In ASICS factories PICCs have resolved a number of persistent challenges including that of underage workers.
Improved screening of workers provides an added safeguard against underage labour, Yoshikawa says. More importantly it shows factories taking the initiative to make their own improvements.
Factory management are starting to change through engagement with Better Work which brings both immediate improvements and long-term benefits to the factory and its workers