Better Work's strategy for 2022 to 2027 is the evolution of the work that Better Work has been doing at the factory, country and global levels for the past 20 years.
Our path has led from one country programme in 2001 to a successful expansion to 13 countries worldwide, with more to come. The approach we are taking now reflects our future vision for the global garment industry – and beyond – to create long-term, progressive change for workers and businesses that can be managed outside of the immediate scope of Better Work.
This new strategic phase builds on Better Work's proven models of impact and strong partnerships across the supply chain, with an increased focus on tackling the fundamental challenges that have stymied sustainable change and that were clearly exposed by the COVID-19 pandemic. With this new strategy, Better Work will turn the current crisis into an opportunity to forge a more sustainable, resilient, inclusive, transparent and just garment industry.
We remain committed to working with our partners to replicate our well-proven methods, and we are also doubling down on our support to national institutions in garment countries. Better Work was able to swiftly respond to the pandemic and provide essential support to constituents and industry stakeholders. But the new industry context now requires the programme to further adapt and adjust to new and changing realities.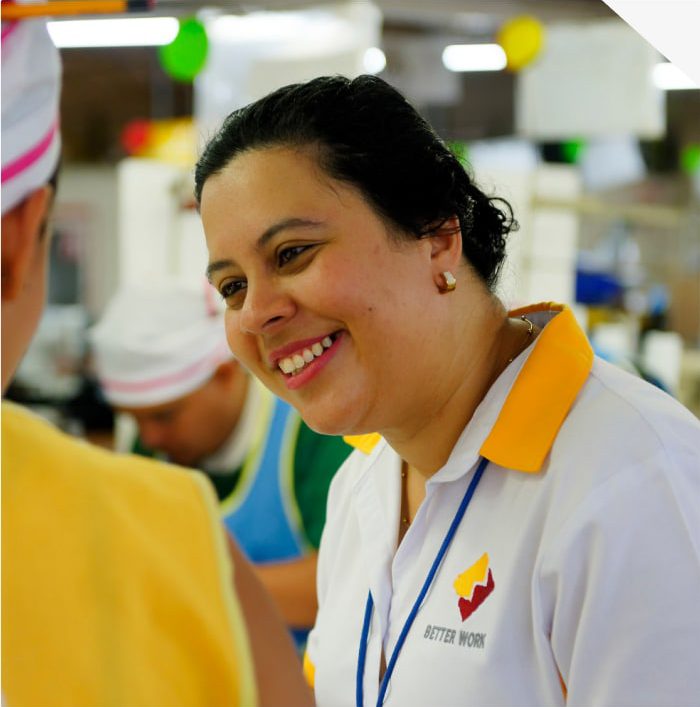 We aim to accomplish these four key goals by 2027
Priority themes
Better Work has identified a set of priority themes embedded in our work. It is our central goal to advance long-term, sustainable change.