HO CHI MINH CITY, Viet Nam – With a coastline stretching more than 3,000 kilometres, Viet Nam is one of the world's most vulnerable countries to climate change and sea level rise. It's also one of the most carbon intensive economies in Asia.
The country's rapid economic growth, urbanization, and industrialization over the last 30 years have been powered by a coal-dependent energy supply that has resulted in some of the fastest-growing greenhouse gas emission (GHG) rates in the world, according to data from the World Bank. By 2015, its per capita emissions were four times what they were in 2000.
Following the pledge made at the UN Climate Change Conference (COP26), Viet Nam is targeting a carbon-neutral status by 2050 through an ambitious decarbonization process, targeting big economic contributors. As a first step, the country is now urgently working to cut its GHG emissions by at least 8% by 2030.
The textile and garment industry accounts to up to 16% of the country's total GDP and employs around 12% of the industrial workforce, or about 5% of the country's total labour force. Its contribution to the economy is undeniable. Still, the sector is one of the leading polluters to the country's environment.
As a result, a greening industrial wave has hit textile and garment production. The local industry has planned to reduce energy consumption by 15% and water consumption by 20% by year's end. That trajectory is well-aligned with the environmental protection law that came into effect at the start of 2022, which includes strict audits for high-energy consuming factories, and with brands' demands to have their producing partners comply with environmental, social, and governance (ESG) standards.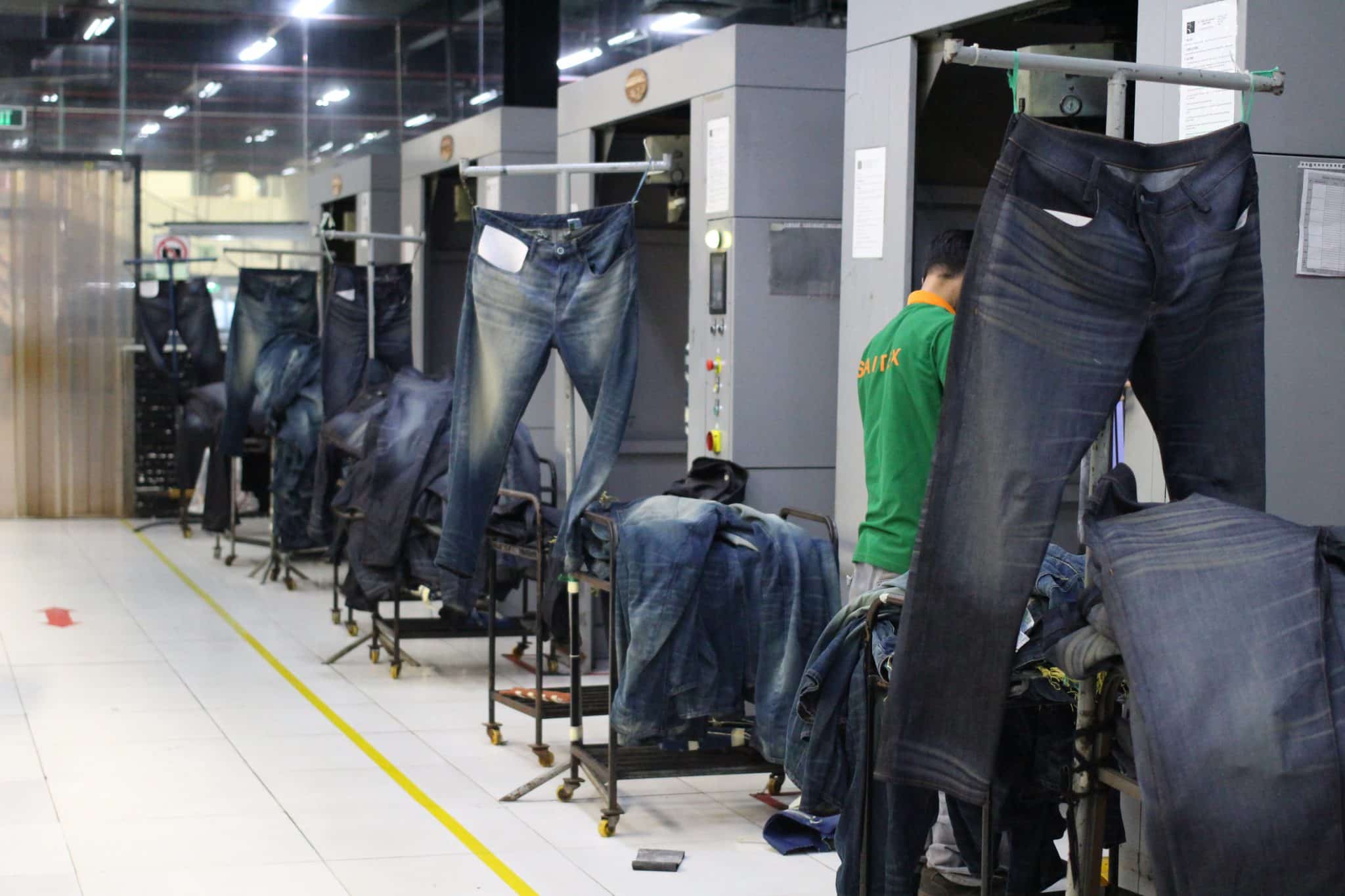 Still, those efforts come at a difficult time. Garment factories have been facing a decline in orders over the last year. Exports decreased by nearly 17.7% year over year (YoY) in the first quarter of 2023, according to statistics from the General Department of Viet Nam Customs. Garment factories are placed in a precarious position – to manage the financial strain while also prioritizing energy-saving and emission-reducing measures.
"We are facing the challenges of the country's economic downturn. Still, we are thinking strategically, meaning cooperation with investors and the implementation of a green transition are a must," says Phan Thi Phuong Dung, compliance officer and team leader of Better Work-participating factory Viet Tien Garment Corp. – Viet Long Factory. "If we want to keep doing business and accessing the European Union and the US markets amid the new set of rules, we will need to comply with the international requirements concerning sustainability." The group, which owns 16 clothing plants across the country, collaborates through its vendors with major international brands.
This transition toward sustainability-focused production began in 2014, when brands started prioritizing green operations when placing orders, and pushing factories to follow green practices.
"One of our major US brands required us to set up at least one of our factories in line with the requirements of the green building certification Leadership in Energy and Environmental Design (LEED). We are now applying the lesson learnt through this certification by implementing the same structural changes to the other clothing plants in our group," says Phan Thi Phuong.
Some global brands have supported factories in their green efforts. Brands like H&M Group have also set ambitious goals for reducing their overall environmental impact in the country.
"We have a clear priority for the next years, to reduce our absolute greenhouse emissions by 56% by 2030 and increase our sourcing of renewable electricity to 100% by 2030, both with 2019 as a baseline," says Christer Horn af Åminne, H&M Group Country Manager for Cambodia and Vietnam. "The ultimate goal is to achieve net-zero by 2040."
The approach is multi-faceted, Horn af Åminne explains. H&M Group intends to reduce their dependency on virgin materials and scale up the use of recycled materials for their products, and also phase out coal from their suppliers to transition towards sustainable alternatives. The brand has stopped onboarding new suppliers in Viet Nam with on-site coal boilers and has made funding available to supplying factories to invest in the technologies and processes needed to reduce energy demand and replace fossil fuels.
"We have two approved projects in Viet Nam with a potential annual CO2 reduction of about 36,000 tons in our supply chain. These projects focus on replacing coal, and increasing renewable energy generation by adding rooftop solar panels," he explains. "Since the biggest part of our greenhouse gas emissions take place in our supply chain, we are focusing on different areas to reach our goals."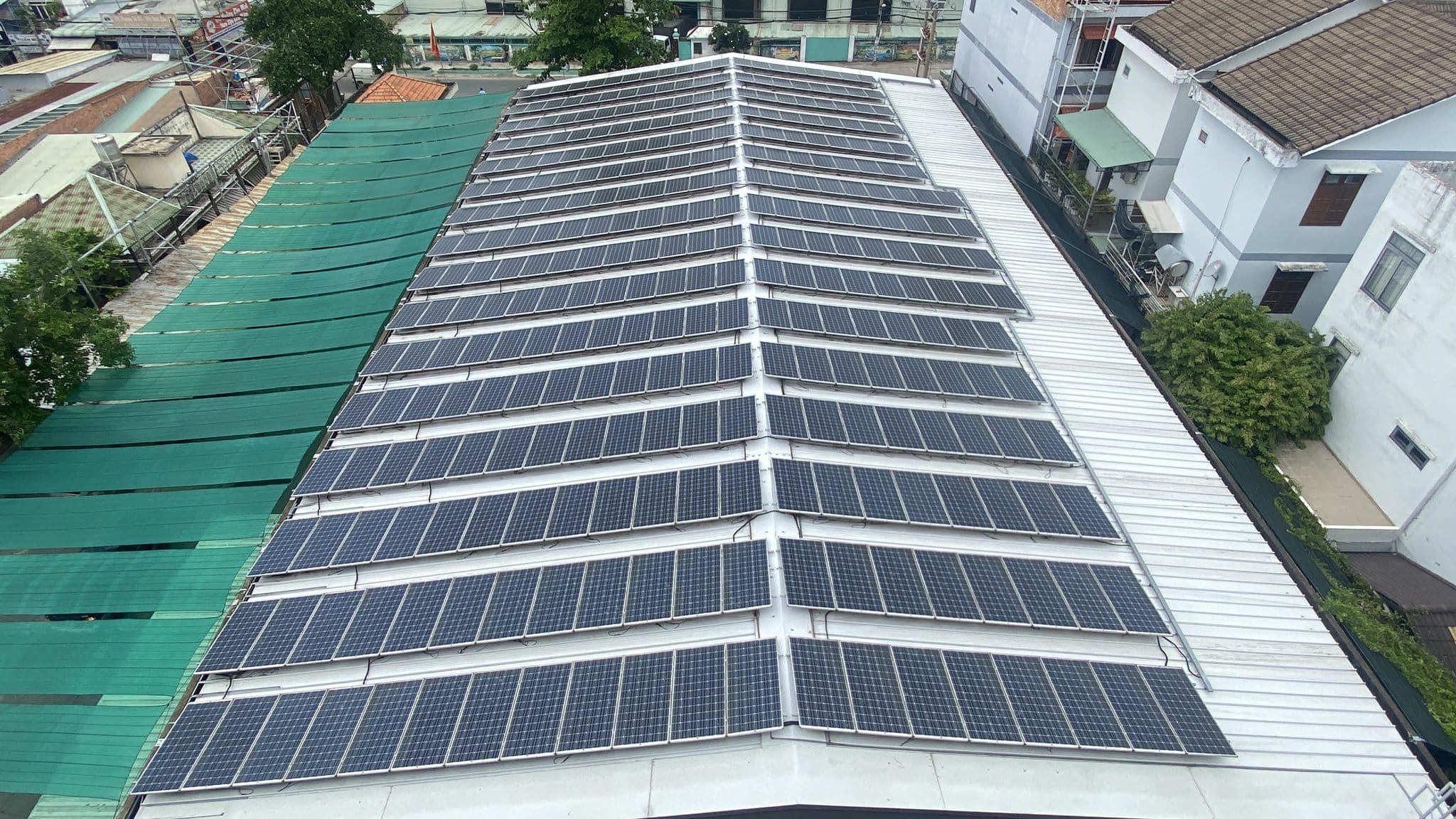 Yet, new challenges continue emerge for brands and factories alike as they try to meet their goals.

"We were asked by brands to reduce our CO2 emissions by 2030. To meet such requirements, we installed solar panels on our facilities rooftops. Still, the resulting electricity would merely cover 10-20% of our needs. For the rest, we need to buy electricity from the government, making it quite difficult to demonstrate that it comes from a purely clean energy source," says Phan Thi Phuong. As Viet Nam shifts to a lower-carbon, less fossil fuel-reliant economy, international partners and investors have started supporting its transition. The International Finance Corporation (IFC), a member of the World Bank Group and one of Better Work's parent organizations, is among those who have stepped up their support to help the local industry to make footwear and textile supply chains more sustainable.

"Since 2019, through the Viet Nam Improvement Program, IFC has reached out to 112 facilities and provided technical recommendations to manage resource efficiency, facilitate clean energy transition and reduce greenhouse gas emissions," says Anh Tuong Vu, IFC Industrial Resource Efficiency and Clean Energy Program Leader. "With more than $51 million in finance facilitated, the implemented recommendations save over 830,000MWh of electricity, and generate around 27,000MWh solar power every year, reducing GHG emissions by over 360,000 tons annually. This also improves the working environment as an associated benefit."
Viet Nam is also one of the countries selected to receive climate financial support from the Just Energy Transition Partnership (JETP), a financing cooperation mechanism that aims to help heavily coal-dependent emerging economies make a just energy transition.
Meanwhile, the Vietnam Textile and Apparel Association (VITAS) has recently proposed to the government to secure a 18.5 million USD investment for a sustainable development programme for its partner factories. Still, incentives and investments are not yet as available as local factories would like, making their journey lengthy and costly.
"Our company laid out an environmental sustainability plan in 2021 and started its implementation in 2022 as requested by our brands," says Nguyen Thuy An, Human Resources and Compliance Deputy Manager with Better Work-enrolled factory Hong Kong Rise Sun Textile Co. Ltd. "The first thing we did was review the energy charts of the factory. Based on this, we decided the way forward."
The factory, with its 900-strong workforce, produces knitting garments for the international market. For the past two years, it has embarked on a 5 million USD investment to green its production. Its revamped programme included machine and equipment replacement, a control system upgrade, waste-heat recovery interventions and workforce training and awareness programmes.
"We switched to energy-saving LED lighting and decided to provide electricity calculated on our production scale," Nguyen says. "We then went on to insulate our dyeing machines and their steam valves, install oxygen sensors to control the air supply for our oil and steam boilers, and started replacing the latter with biomass boilers that combust sustainably sourced material instead of gas, coal or oil to produce the heat."
A sustainability awareness campaign was launched targeting the workforce, focusing on ways to save water. The sustainability measures include installing special machines to better manage the wastewater recycling, as well as 6,500 solar panels in the facility. The new solar system helped reduce about 25% of the electricity used by the company from the national grid. All the measures feature a different return on investment time frame, spanning three months to eight years, depending on the intervention.
"Investing in this direction has become the long-term strategy for factories until 2030. We must meet the country's goal and to do this, we are all willing to spend," says Nguyen. "Still, we need extra support from partners. This would allow a major and organic sustainability expansion across the country now and in the future. Better Work can help us scale the environmental protection message across its factory network, the whole sector and national levels."
Phan Thi Phuong from Viet Tien Garment Corp agrees, highlighting how international organizations like Better Work could help this transition by leveraging its role as convenor of the factories' needs with international and local partners, and by seeking to influence the policies regulating the matter.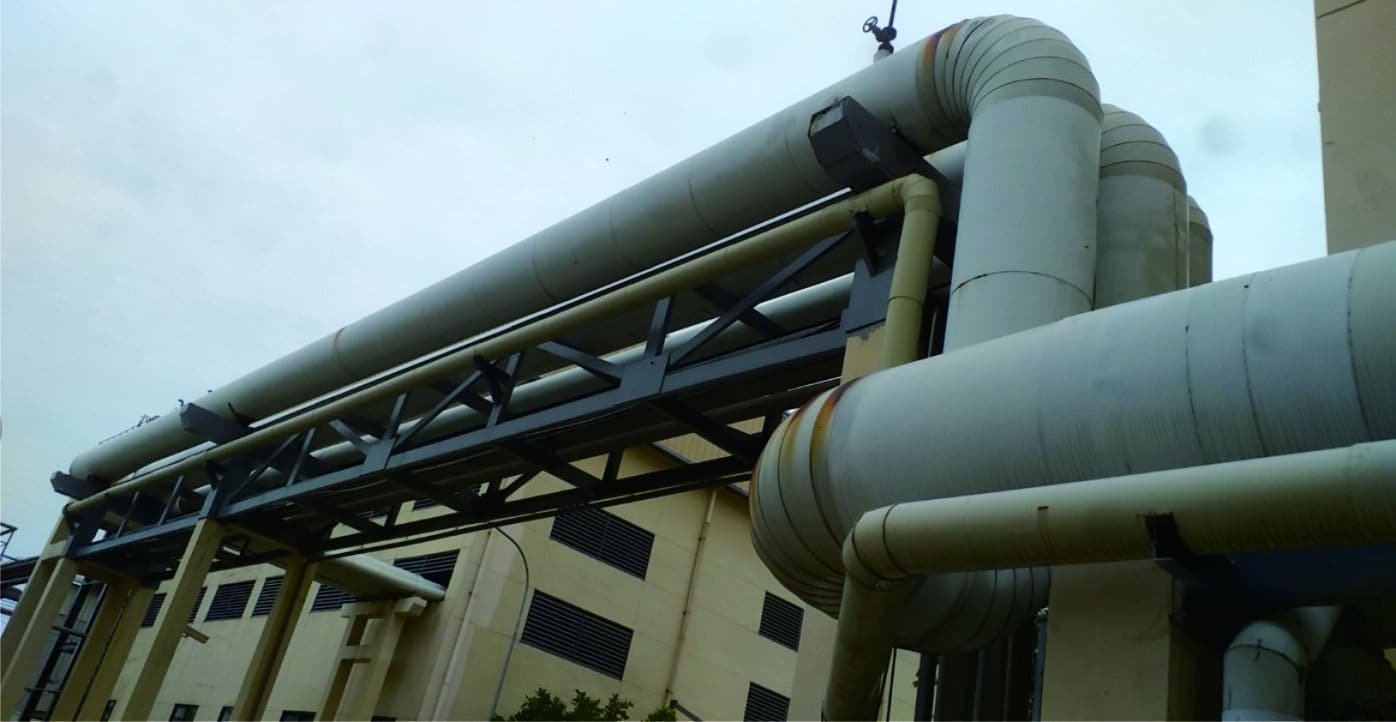 Environmental sustainability is one of the top priorities in Better Work's current strategic period, fitting into the larger ILO commitment to a just transition to global environmental sustainability. The programme has started working with other ILO units and key partners in Viet Nam, focusing on the skills required to transition to greener production and leveraging energy and resource efficiency's contributions to productivity, while promoting the workers' well-being.
"In Viet Nam, we are part of the ILO Cleaner Production Training programme, run in collaboration with the Vietnam Chamber of Commerce and Industry, through a dedicated SCORE Training module", says Better Work Viet Nam Enterprise Advisor Nguyen Thi Phuong Thanh. "This has been a pilot project so far, but we are planning to expand it further. "
But the call for transition should have a holistic supply chain approach.
"More pressure should be made by consumers to ask brands to make sustainability a priority," Phan Thi Phuong says. "This would lead them to contribute to the industry transition in a much larger scale by actively investing in upgrading machinery and technology. We also need national incentive policies and support."
It's clear that for Viet Nam's garment industry to make a successful transition to reduced carbon emissions and improved environmental sustainability, it will need to be a shared commitment among stakeholders and throughout the supply chain.