ANTANANARIVO, Madagascar  –  Better Work Madagascar has launched a series of training interventions for garment factories in the Antananarivo and Antsirabe regions. In partnership with the International Training Centre (ITC) and the Groupement des Entreprises Franches et Partenaires (GEFP), Better Work aims to help managers and workers in the garment industry in Madagascar to strengthen their practical and soft skills to improve their workplaces and boost business competitiveness. Better Work's training focuses on areas such as industrial relations, human resource management and leadership skills – including career progression opportunities for women, and the prevention of workplace violence and harassment. Our offerings will be complemented by courses on occupational health and safety and 5S/Kaizen productivity and organizational improvements, delivered with the support of the ILO's Vision Zero Fund (VZF) Programme.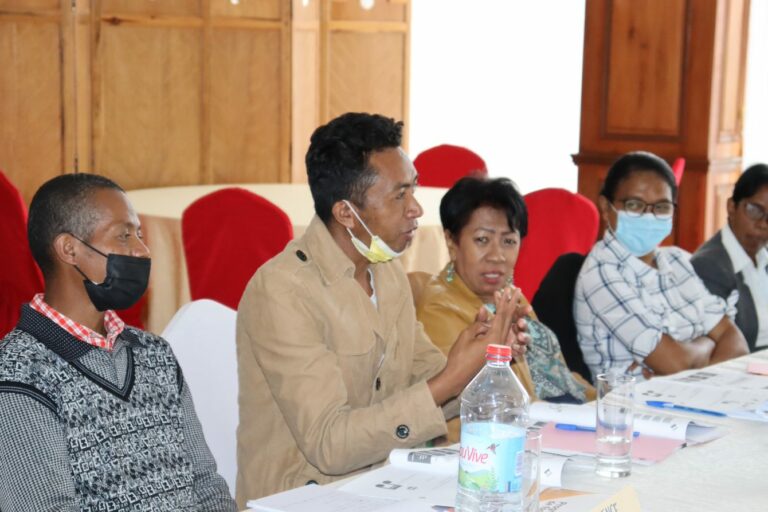 Building on proven methodologies and best practices from around the world, Better Work's training is tailored to meet the needs of diverse industry audiences, employing the local context and regional languages. The programme provides practical training relevant to the daily work of managers, supervisors, and workers, contributing to better working environments, constructive workplace relations and a strengthened workforce. In addition, factories will be supported through follow-up advisory visits to support the application of learning acquired during the training and address improvement areas.
The training programme has been presented to participating factories and employers' associations and the calendar will be updated regularly. The first day of training focused on effective workplace communication to ensure harmonious worker-management relations and a productive environment
At the end of this first day of training, Ms. Tsihorisoa Andrianjafinimana, HR Director at Karina SA, shared that the training strengthened her knowledge, so she can identify the barriers to communication and adopt a strategy to ensure effective communication in her workplace.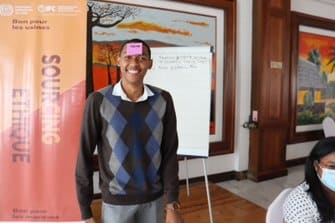 Mr. Njarasoa Seta Randriamihajamanana, a machine operator and staff representative at Tropic Mad SA, highlighted the importance of good communication to avoid any conflict in the workplace. He appreciated that he could apply the concepts learned during the training in his workplace and enable his colleagues and supervisors to benefit so that the advantages of effective communication are understood by all.
Better Work, a partnership between the UN's International Labour Organization and the International Finance Corporation (a member of the World Bank Group), is currently implemented in 12 countries. In 2021, Better Work launched a pilot intervention in Madagascar with the support of the European Union. Independent assessments of Better Work's impact in other garment-producing countries has shown that good working conditions and firm performance are intrinsically linked. They are also central to retaining commercial relationships with buyers, in a global environment where transparency and accountability of the supply chain is paramount.
For more information and registration, please contact madagascar@betterwork.org