ANTSIRABE, Madagascar, January 31st –Launched in Antsirabe, Better Work Madagascar's new initiative seeks to support the Socota Group's (a leading apparel manufacturer In Madagascar) managers and workers to strengthen their personal and practical skills in international labour law compliance and business competitiveness.
The first week of training with 17 participants (11 workers, 6 managers) was dedicated to strengthening social dialogue and discussing good practices, focusing on bipartite committees and grievance mechanisms. In follow up, the group's factories will also be supported with tailored advisory sessions to help apply the knowledge gained during the training and address areas for improvement. The advisory sessions aim to support bipartite committee (comités d'entreprise) members to understand their roles and responsibilities in promoting effective industrial relations and compliance with international and national labour standards, in order to improve the productivity and competitiveness.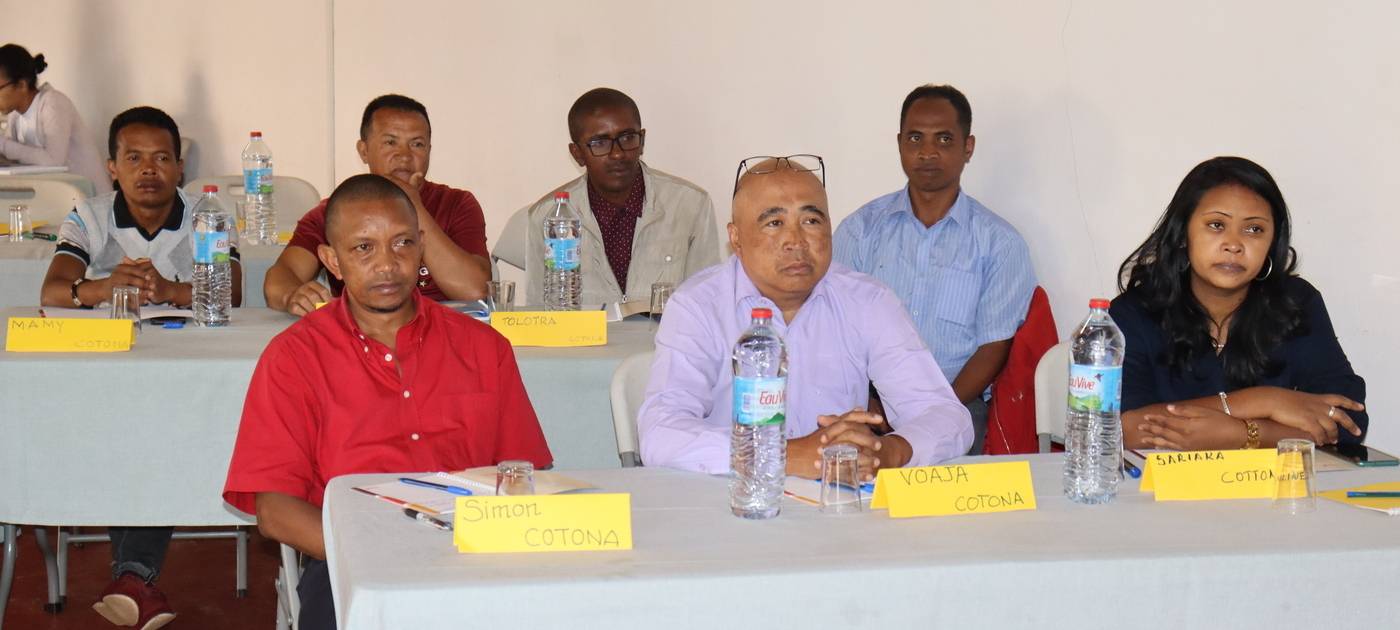 Better Work offers a range of services to companies on topics such as industrial relations, prevention of workplace violence and harassment (including workplace gender-based violence), and management and leadership skills. "The programme offers practical training relevant to the daily work of managers, supervisors and workers in the garment sector. The methodology used is adaptable to other industries, as demonstrated by the Training of Trainers programme currently in place in partnership with the Groupement des Entreprises Franches et Partenaires (GEFP), which aims to promote the governance and competitiveness of supply chains for a sustainable industrialisation of Madagascar. As we enter a new phase of work, the programme plans to expand its service offering to effectively meet market demand and help create decent employment opportunities in the country's priority industrial sectors," said Anne-Laure Henry-Gréard, Chief Technical Advisor for Better Work Madagascar.
Better Work is a partnership between the UN International Labour Organisation (ILO) and the International Finance Corporation (part of the World Bank Group) currently being implemented in 12 countries. In 2021, Better Work launched a pilot intervention in Madagascar with the support of the European Union. Independent evaluations of Better Work's impact in other countries where it operates have shown that good working conditions and business performance are intrinsically linked. They are essential for maintaining business relationships with buyers in the largest markets, in a global environment where transparency and traceability in the supply chain are becoming paramount.
For more information, please check our Training programme or contact us at madagascar@betterwork.org